Pricing
Top Rated Local® Lawn Care
DISCOUNTS
Who doesn't like saving ​money?
5% Monthly Budget Billing Discount*
​We keep it simple! One flat, low monthly rate charged to your credit or debit card each month​​*current credit card on file is required for this discount
​10% Discount for Prepaid Annual Programs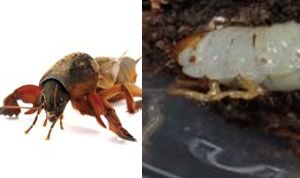 Mole Crickets / Grub Treatment
Every year lawns are severely damaged by these insects that continue to eat away at your roots and tubers if untreated.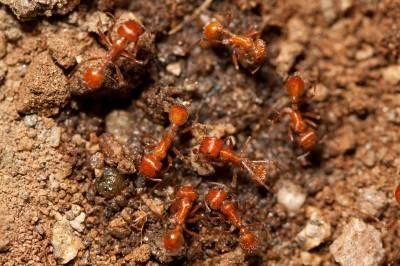 Once a Year Fire Ant
Are you tired of dealing with Fire Ants but you like to do your own fertilization and weed control. Well use our once a year Fire Ant control to solve that problem.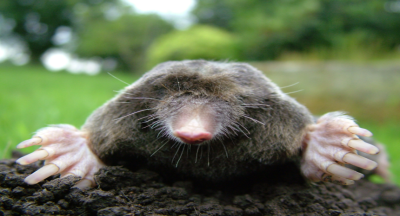 MOLE TREATMENT
Moles tunnels can damage lawns by seperating the roots from the soil. A mole's diet primarily consists of earthworms, spiders, larvae and grubs. They do not intentionallly eat plant material.
LIQUID AERATION
Liquid aeration is an environmentally-friendly of reducing the effects of compaction soil.
LIME / SULFER TREATMENT
Amending Soil pH. Soils are classified as acid, alkaline or neutral and described by their pH value. A pH below 7 is acid, above 7 is alkaline and 7.0 is neutral. Warm-season turfgrasses like Bermudagrass, centipede or zoysia grass can tolerate a slightly more acidic soil. Lime may be needed if the pH of your soil is too low or Sulfer is applied when the soil pH is to high. If you don't know then call Kathleen's to have a soil sample taken to be tested.
K+ LAWN REJUVENATOR
Is your lawn tired?
Does it struggle?
Was your lawn the envy of the neighborhood but not anymore. Been treating but no results?
THEN MAYBE IT'S TIME TO REJUVENATE YOUR LAWN.
Kathleen's K plus Lawn rejuvenator feeds your lawn (soil) with microorganisms, beneficial fungi along with micro-nutrients and potassium. This treatment gives your lawn life again in which you can't get in a bag of fertilizer.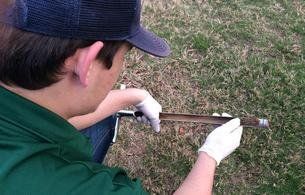 SOIL SAMPLING
Soil samples will be pulled and send off to the lab to tested to see if any deficiencies needing correcting and how much the pH level needs adjusting. The ideal pH level is around 6.5 or 7, but levels vary depending on grass species and plant material. Most yards we pull several plugs from several spots throughout the lawn and only need one test done. If you have large flower beds then it might benefit to have a soil sample of the flower beds done at the same time.
VEGETATION CONTROL
We treat parking lots or gravel areas for weeds.
Over grown English Ivy or underbrush.
Do you need a lawn killed out for resodding.
PRE EMERGENT FLOWERBEDS
Pre emergents can help with control flower beds weeds. It's not a cure all but it's part of the process to help control weeds. Pre emergents help prevent weeds from emerging during germination of weed seed throughout the year. Normally done Spring and Fall but can be done anytime new landscape or redoing of flower beds.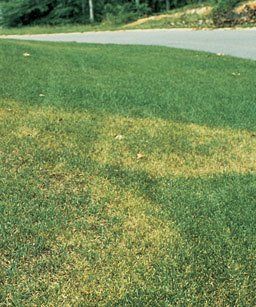 FUNGICIDE TREATMENTS
Kathleen's offers two types of Fungicide treatments. One that helps prevent fungus and the other to help treat active fungus. Such as Brown Patch, Dollar Spot, and other common lawn diseases.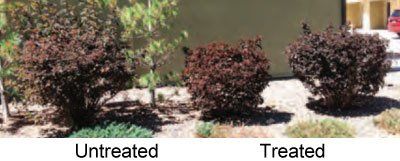 GROWTH REGULATORS
Kathleen's offers two types of regulator treatments.
Lawn treatments reduces the grass vertical growth and improves the thickness of the lawn and strength of the root structure.
Shrub treatments reduces the plant growth. That slows shoot growth of hedges, shrubs and groundcovers in landscaped areas.