Liquid Aeration
Top Rated Local® Lawn Care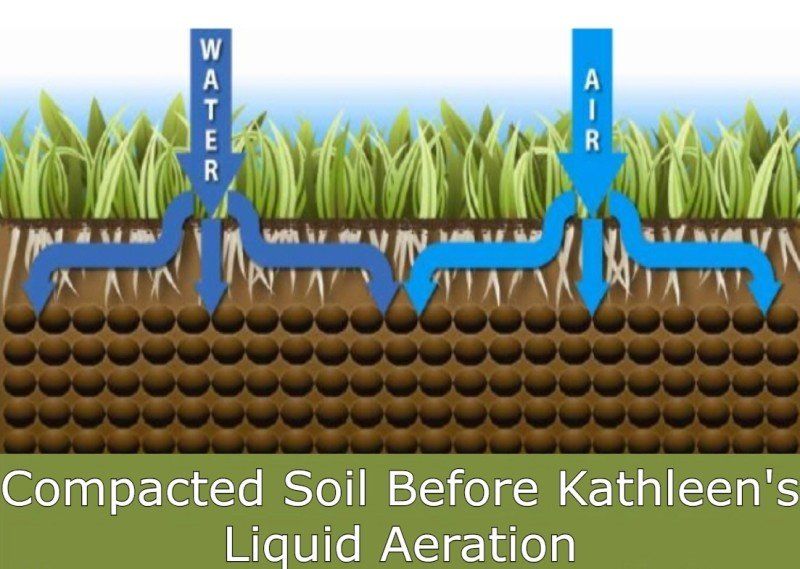 It's no secret that aeration is essential for any lawn.
Aeration treatment not only reduces soil compaction -- it also allows lawns to absorb water, nutrients, minerals, and new turf seeds better than ever. Unfortunately, traditional "dry" aeration methods don't always work as effectively as advertised. Wide spacing between relatively large soil cores isn't the optimal recipe for reduced soil compaction and increase absorption in every lawn.
Once applied to the lawn and watered in. It effects on 100% of the treated area of the lawn, as opposed to mechanical aeration which affects only about 5-10% of the treated area. With this revolutionary liquid aeration treatment administered by our team, the benefits of aeration are optimized like never before.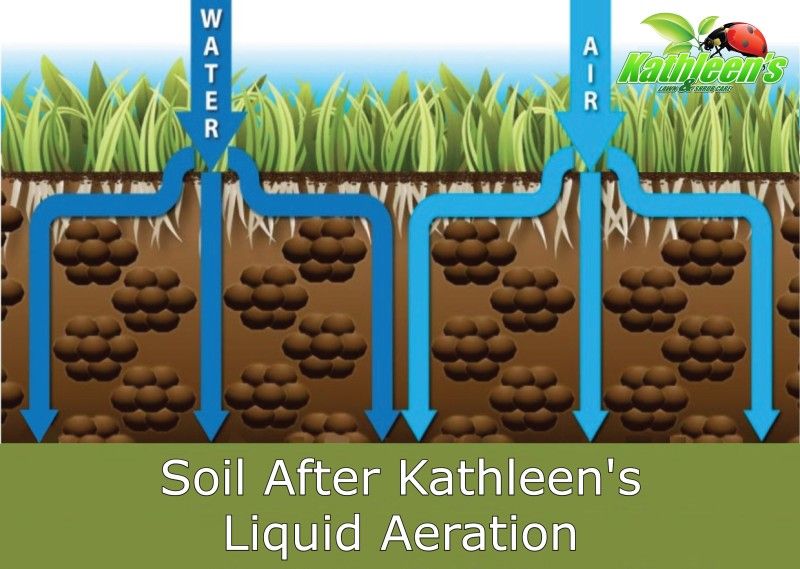 What is Liquid Aeration and what are its Advantages?
Greater Soil Compaction Reduction: Instead of poking a relatively small number of larger holes sporadically, liquid aeration opens up countless tiny holes throughout the soil to reduce compaction across every square inch.
Improved Water Retention: Because the sol becomes like a sponge after liquid aeration, it retains and distributes water to the places that need it most.
Decreased Water Use: Liquid aeration allows your soil to hold water more effectively than ever. This means it doesn't dry out as quickly, which means you get to water less frequently.
Healthier Lawn Roots: Reduced soil compaction allows the roots of your lawn to grow deeper and stronger.
Unlike Mechanical Aeration: Liquid Aeration can be applied once or twice a year without any damage to lawn or shrub areas.
No Aggravation: No more broken sprinkler heads and cut outdoor lighting/cables lines and no more PLUGS!
Increased Safety and Eco-Friendliness: This method of liquid aeration introduces only biodegradable materials to your lawn. It's also safe to use around children and pets.